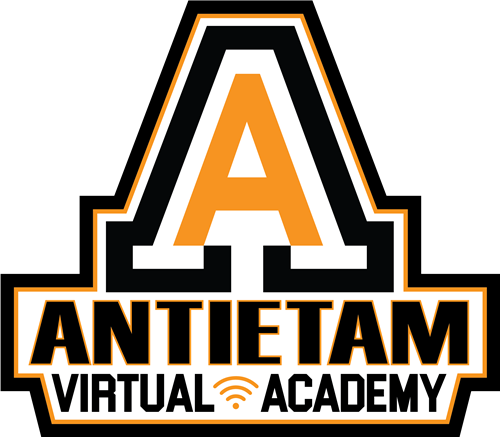 The Antietam School District is proud to announce that it has expanded its educational programs to offer a flexible cyber school option for students in grades K-12. Students who enroll in the Antietam Virtual Academy will have the ability to access an extensive course selection in addition to accessing all of the services the Antietam School District has to offer.
As a family whose child(ren) currently participates in a charter school education, we welcome you to consider coming back to the Antietam School District through participation in the new Antietam Virtual Academy. In our district, we understand the varied learning needs of children. While some students excel in a traditional school setting, others need greater independence or self-pacing. It is our goal to work together as a team, to make sure that each child's educational experience is successful and rewarding, whether it is in a fully online, partially online, or traditional setting.
The Antietam School District is proud to offer two curriculum providers whose outstanding educational programming aligned with Pennsylvania Core and Academic Standards. Throughout the duration of the year, students are able to participate in the co-curricular activities, school field trips, and upon earning the credits required for graduation, a student who attends Antietam Virtual Academy will earn an Antietam Diploma!
Please see the information provided on our website if you have questions or contact Mrs. Pam Janda at (610) 779-0554 or pjanda@antietamsd.org
Antietam Virtual Academy FAQ