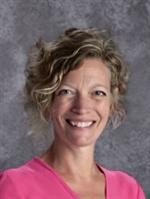 Hello!
As the newly appointed Superintendent of Schools for the Antietam School District, I am very excited and humbled to be able to lead the district. My hope for all students is they thrive each and every school year and make continuous gains toward independence, self-sufficiency and community mindedness. My hope for all Antietam School District professionals and staff members with whom you entrust your children is a spirit of continuous improvement for the benefit of our students and the community.
Antietam School District and the community in which the district is embedded is a special place and a terrific place for children to grow and develop. I am committed to working with everyone to maximize this experience
for all students and their families regardless of when our residents joined the Antietam School Community.
I welcome opportunities to meet and discuss issues of importance to you and will work over the summer months of 2015 to schedule community meeting times over the course of the 2015-16 school year. Keep your eyes open for updates on our website and in the Summer 2015 district newsletter for a schedule of periodic community meetings. Of course, I am available by phone, e-mail and in person at any time.
Thank you for all your hard work for your children. I appreciate your support and encouragement.
Sincerely,
Melissa G. Brewer, Ed.D.
610-779-0554